Q&A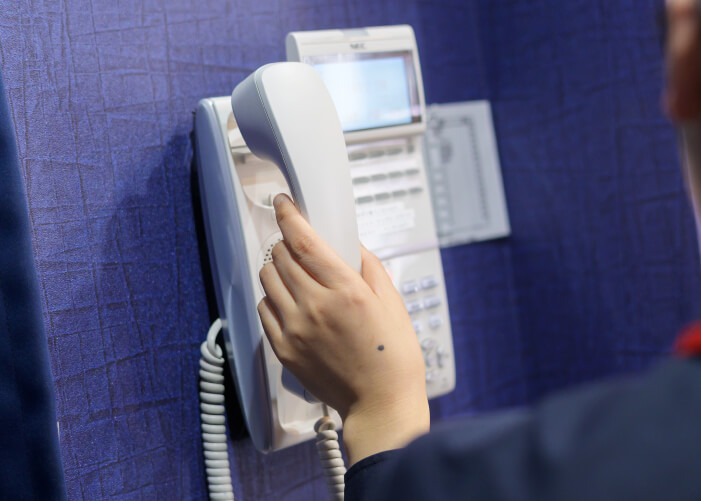 A list of questions we are asked frequently. If you have any questions which are not answered here, please feel free to contact us using the contact form. We will get back to you within a few working days, but please understand that depending on the inquiry we may require some time.
Do you have a parking lot?

Yes, we have a free parking lot across the street from the hostel. The car parking lot is open 24-hours a day. It accommodates up to about 130 cars. Large buses and coaches can use this car park too, however please contact us in advance so we can reserve a space for you.
What facilities and equipment are available in your rooms?

Our private rooms come with a TV, an air conditioner, a fridge, and a safe box. The room has its own shower room, toilet, and hand basin.
Our dormitories have a shared toilet and shower. Body soap, shampoo, and conditioner are provided and can be found in the shower rooms.
What amenities are provided in the rooms?

We have only shampoo, conditioner and body soap in the showers, however we don't provide anything else. Please bring your own towel, toothbrush, pajamas and anything else you may need. We do sell some amenities such as toothbrushes at the Front Desk.
What is the maximum number of people that can stay at your hostel at once?

We can host 311 people in private rooms and 32 people in dormitories. The total number of guests we can accommodate is 343 people.
Can I pay with a credit card?

Credit card payments are accepted for your room charge. We accept VISA, Master Card, American Express and JCB. Some of our restaurant and Hot Spring tickets are cash only.
Are there amenities in the hot spring?

We have shampoo, conditioner and body soap in the main bath area. In the woman's dressing room we have skin lotion and emulsion and in the men's dressing room we have skin lotion and hair tonic.
Are there lockers at the hot spring?

We have free lockers in the changing rooms. ※We ask that you take care of your own valuables
Does the restaurant require a reservation?

We don't usually take reservations. Guests are served in the order of arrival. If you are a group, please contact us in advance.
How can I get there by public transport?

If you take the JR Nichinan line, get off at Aoshima Station. Our hostel is about a 3min walk from the station. If you take the Miyazaki Kotsu bus, please get off at the Aoshima Hostel stop. If you are taking the bus from Miyazaki City, Aoshima Hostel stop is right outside the hostel entrance.
Do you have shuttle bus service?

We offer a shuttle bus service for groups of 15 people and more. Shuttle bus service is limited to locations within Miyazaki City.