Fisherman's Oyster Hut & Meat Hut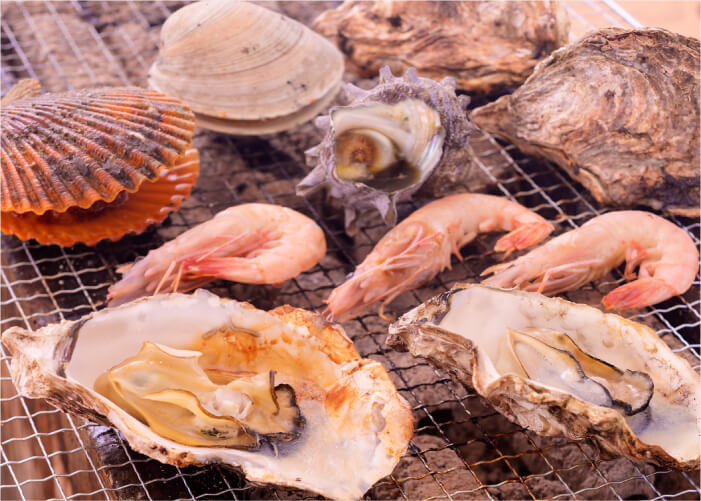 At the Fisherman's Oyster Hut, you can grill fresh seafood such as Umisachi-Hiko Shrimp (Jack-knife shrimp), Turban Shells, and Oysters to your liking over a Charcoal BBQ. A quintessential experience when visiting a port town like Aoshima. Also enjoy fresh fish caught daily by local fisherman grilled on a charcoal grill. If seafood isn't your thing, head over to our Meat Shack! We have Char grilled Miyazaki beef along with fresh local chicken and pork. The Oyster Shack or the Meat Shack, the choice is yours.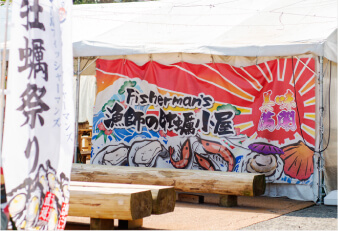 The Shacks: The shacks are made out of tents and have a great semi-open atmosphere. The sea breeze fills the tent with the smell of the ocean. We have separate tents for our Oyster Shack and Meat Shack. There is also heating in the tents so you can enjoy barbequing even in the middle of winter.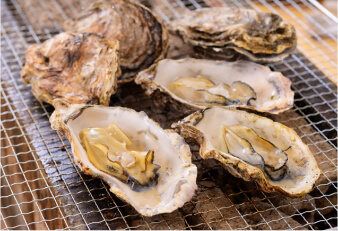 Grilled Oyster: Just looking at the oysters packed onto a grill is enough to make you hungry. Take a bite and you will be greeted with a fresh juicy texture that fills your mouth with smoky seafood goodness. We have an all you can eat oyster course, so you can eat Oysters to your hearts content.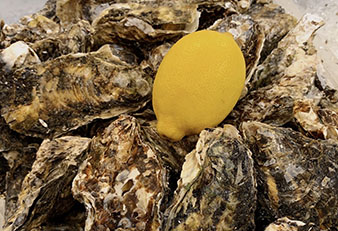 Umisachi-Hiko Shrimp: We grill fresh Umisachi-Hiko Shrimp(Jack-knife shrimp) which are fresh enough to be eaten raw as sashimi. Grill them well and you can eat them whole with the shell on. The shell is full of flavor and it creates a contrast to the tender and juicy meat of the shrimp. Eating them rare is another great way to experience Umisachi-Hiko Shrimp!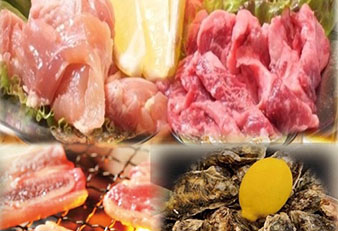 Fish Hiraki (Opened and dried fish): You can enjoy fresh fish caught daily by local fishermen and grilled on a charcoal grill. You will be pleasantly surprised by how meaty the fish are..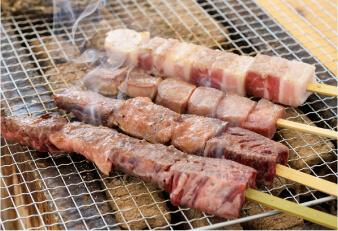 Meat skewers: At our Meat Shack, you can enjoy Miyazaki Beef, thickly sliced beef tongue, char-grilled duck and char-grilled half chicken among other things. You can also order food from the seafood menu to accommodate different preferences in your group..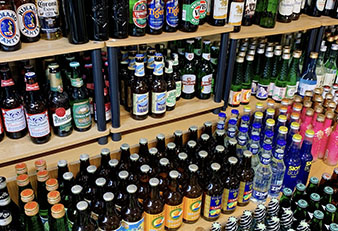 Meat set: We have a BBQ set available for groups of 8 people or more which is great value for its price. Get together with your friends for a seaside BBQ!
※Please make your reservations at least 2 days in advance. Some restrictions may apply. Please feel free to contact us.
Business Hours
Monday • Wednesday • Thursday 11:00 – 15:00 (Last order 14:30)
Friday • Saturday • Sunday • Public Holidays 11:00 – 21:00 (Last order 20:30)
 ※ Closed on Tuesdays. Both Shacks may close temporarily due to weather conditions
Email:
afbh@maemura.co.jp